Lufthansa's pilot's union affirms efforts to get sufficient pay to address inflation. A pilot strike is a distinct possibility during difficult times.
Lufthansa's labor relations problems were amplified with 97.6% of the pilots union (Vereinigung Cockpit) voting to support the bargaining team's efforts to get better pay. This is after serious difficulties in negotiations led to a need for a, in the phraseology of the union's negotiator, "warning sign."
Labor law in the US versus Europe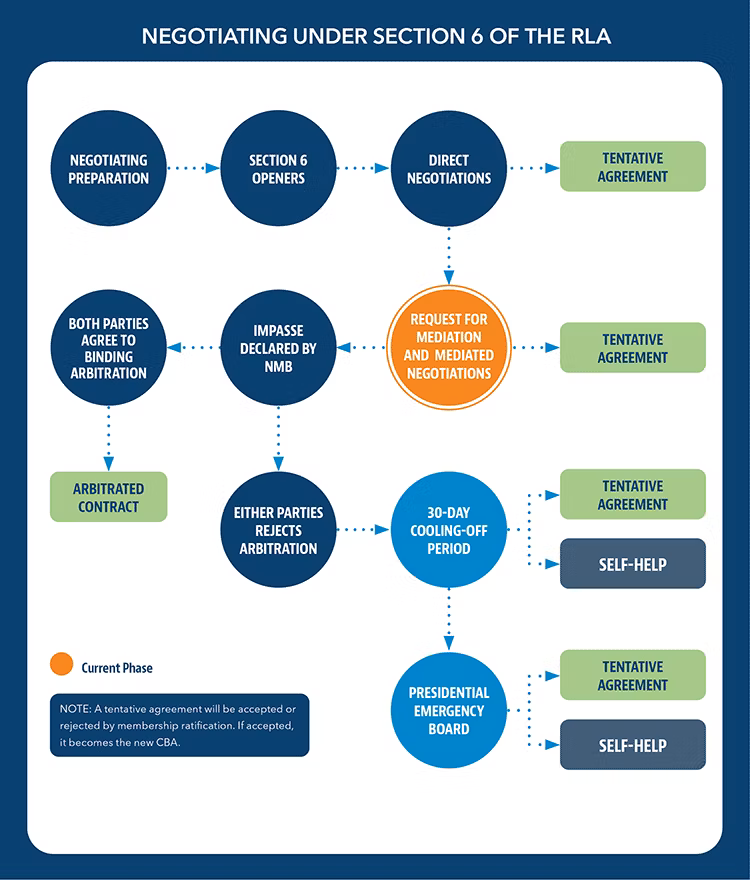 The Railway Labor Act process according to the Alaska Airlines' chapter of Air Line Pilots' Association and where they are in the process as of April 2022. Infographic: Air Line Pilots' Association
It's worth noting that, unlike in the US, there is no Railway Labor Act governing labor negotiations in Germany to serve as a speed brakes to soften the hard landing of a strike. When a union wants to strike in Europe, no mediator or cooling-off period will slow the descent.
Even after only a few days of negotiations in Europe, if the union authorizes a strike, a strike can be called of any length. This is versus the United States, where there are informational picketing events of off-duty aviation industry employees plus months of mediated negotiations leading up to actual strike action.
If all efforts fail, the US President can convene a Presidential Emergency Board to buy more time for labor negotiations and find a solution. The German Chancellor and the European Union President of the European Council currently lack such powers, so it's a different situation to the protracted labor disputes seen in the United States.
Vereinigung Cockpit statements on a vote of support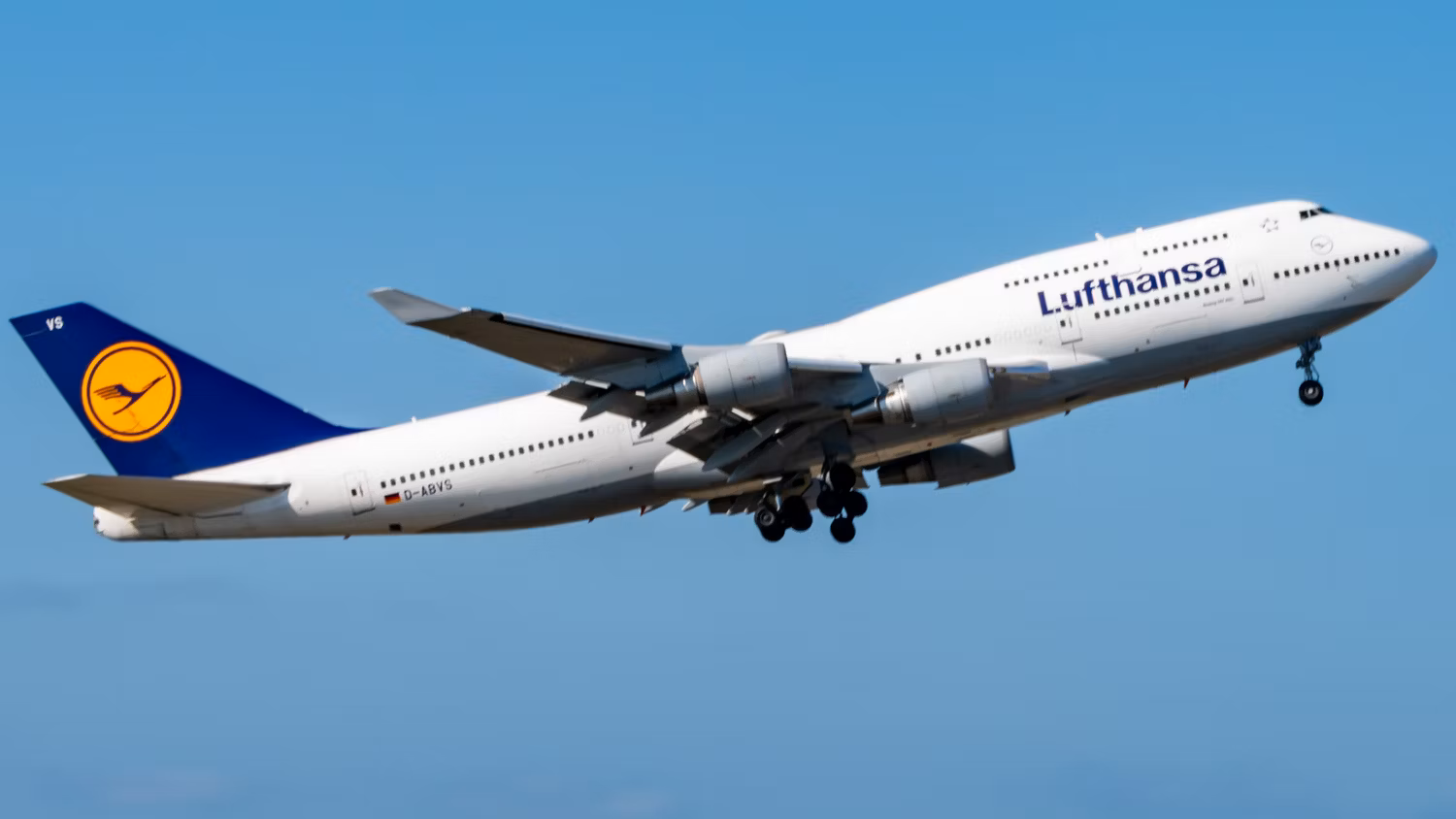 The Lufthansa pilots' union in a statement makes clear the pilots will strike unless renumeration/pay is offered at levels to their satisfaction.
Photo: Joe Kunzler | Simple Flying
In a July 31 statement, Vereinigung Cockpit announced the ballot results. With 93.2% (DLH – the main Lufthansa passenger-carrying airline) and 95.7% (Lufthansa Cargo) turnout, 97.6% (DLH) and 99.3% (Lufthansa Cargo) of members voted to support the bargaining efforts for better remuneration to keep up with global inflation.
The vote was not to go on strike but rather as per a union statement to get airline management's attention. Dr. Marcel Gröls, Chair of Collective Bargaining Policy of the VC commented,
"We now need a modern and fair internationally competitive remuneration structure in all occupational groups. This favorable ballot does not yet necessarily lead to strike action. But it is an unmistakable signal to Lufthansa to take the needs of cockpit staff seriously.
"In the interest of our passengers, too, Lufthansa must now show a serious willingness to find solutions to jointly create creative solution spaces in the interest of the company and its employees."